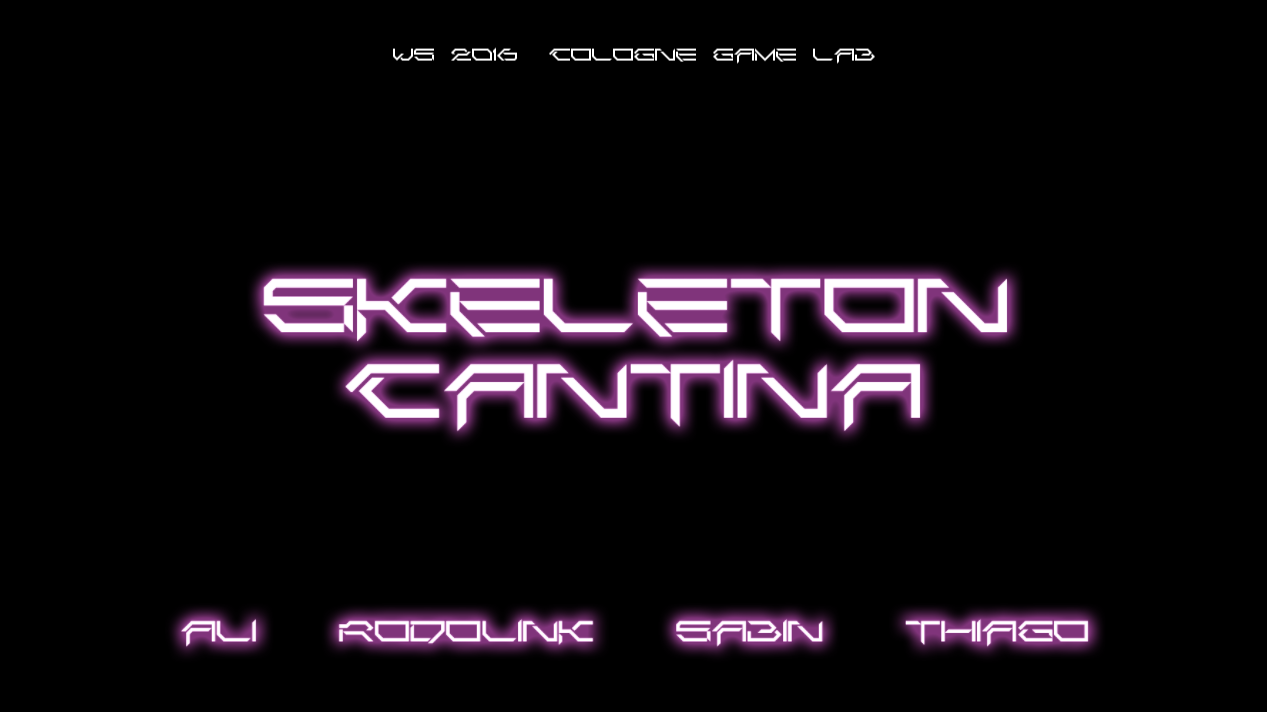 Skeleton Cantina
A downloadable game for Windows
An interactive narrative experiment with focus on cinematic shots.
You can change camera angle by using the keys on your keyboard.
It was an assignnment for class in THKöln's Cologne Game Lab.
Thanks for the great music '80s all over again' to A Drop A Day:
Install instructions
Just download and install the stup .exe file.